Who I Am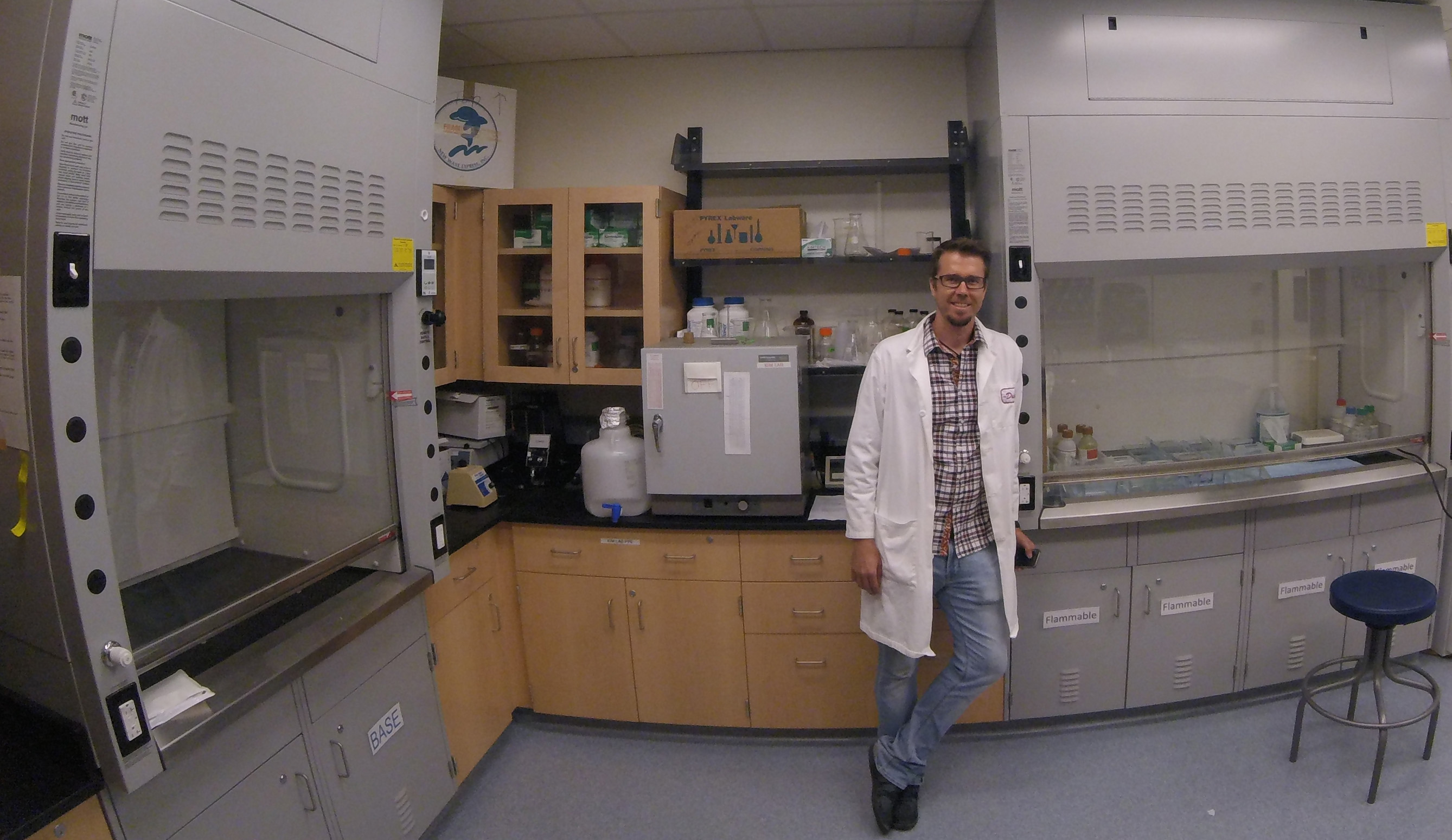 In June 2018 I received my Ph.D. from the Behavioral Neuroscience program in the Psychology department at the University of Washington, Seattle. As a neuroscientist, much of my dissertation work examined the influence of sensory input on cortical connectivity as the visual system develops.
Through the course of my research, the techniques I've used include:
Histology
Cortical & intravitreal tracer injections
Electrophysiology
In situ hybridization
Immunohistochemistry
Electroencephalography (EEG)
Magnetic resonance imaging (MRI), including the related analysis of diffusion tensor imaging (DTI).
I've used these different techniques to characterize development of the visual system. This has allowed me to make comparisons across different species including rats, ferrets and humans in my more recent work.
The image above is a poster I presented at a recent Society for Neuroscience conference. This project used animal models of blindness during development and compared the results with MRI data from adult blind subjects to make predictions about human visual system development at similar developmental time points.
A goal of this project was to gain precision and accuracy when determining therapeutic efficacy of visual prosthetics with blind human subjects.
Previous to my program at the University of Washington, I used EEG to study mu rhythm in human subjects. Suppression of the mu rhythm is thought to be a correlate of mirror neuron activity, and in conjunction with empathy measures, was examined as part of my Master's thesis. I completed this thesis project in 2011 and graduated with distinction from Northern Arizona University.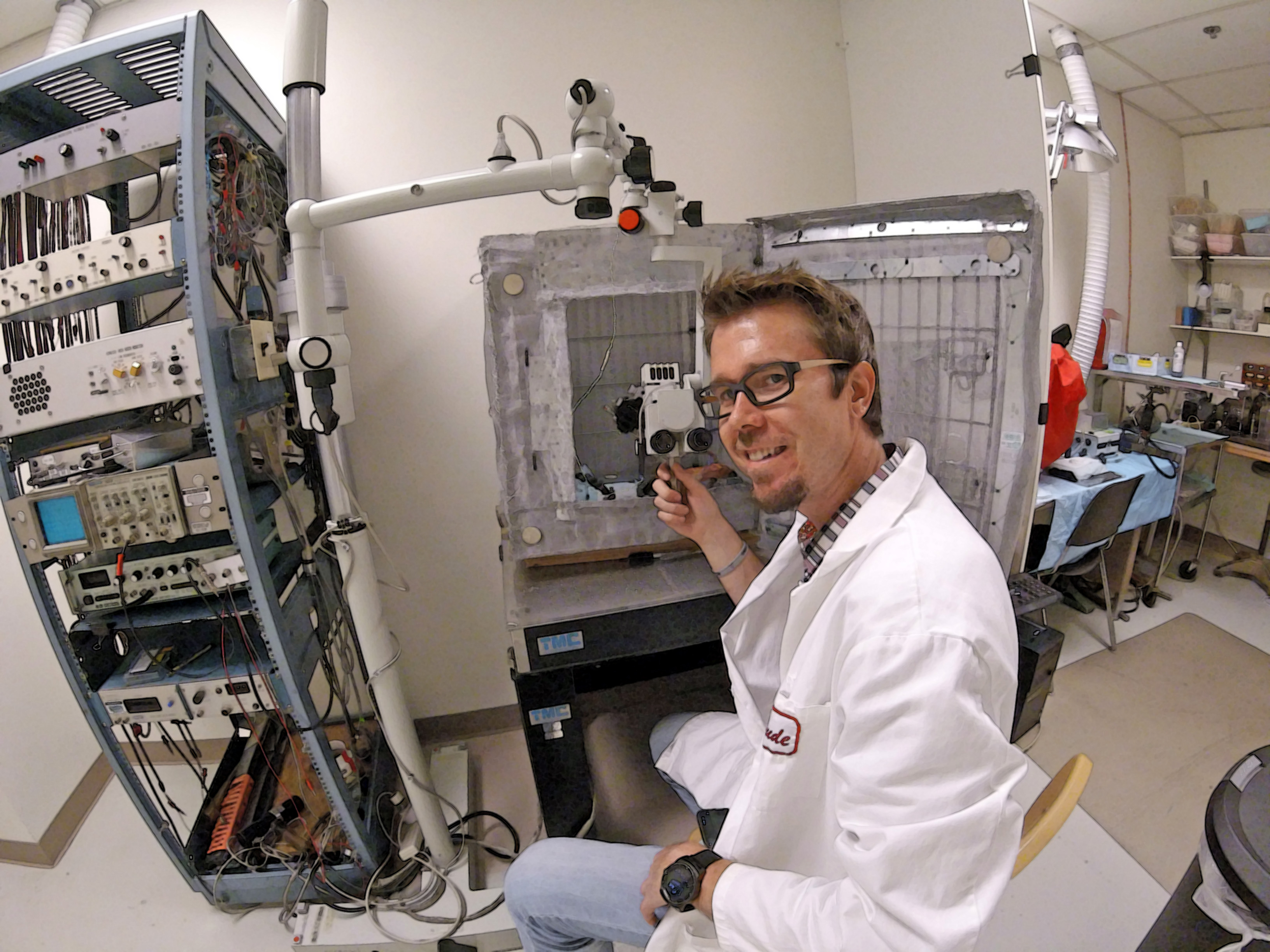 The picture above is me in front of a custom faraday cage I built, that works with a similarly custom built remote control and LED light apparatus. I designed this setup to deliver visual stimulation to each eye during experiments. The signal is also sent to the computer to time lock the visual stimulus with spikes being recorded during electrophysiology experiments conducted in the Faraday cage.
Being able to build websites like the one you're currently viewing, is among the many skills I've picked up along my path in education.